Uploading files on the mobile app can be done one of two ways: the Upload Icon and the Camera Function.
To upload files via the Camera Function, follow these steps:
Step 1: Click on the Files tab from within the work order.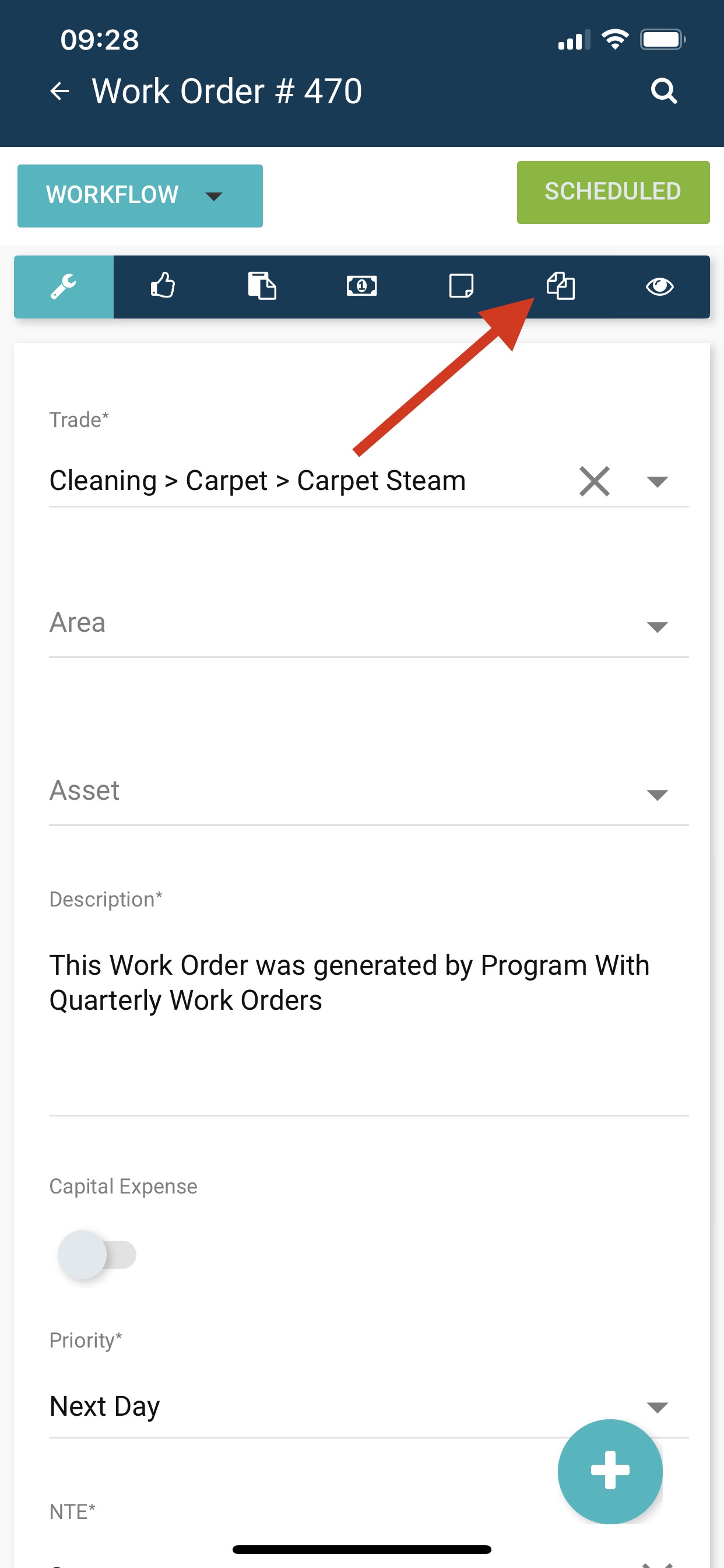 Step 2: Click on the Camera Icon.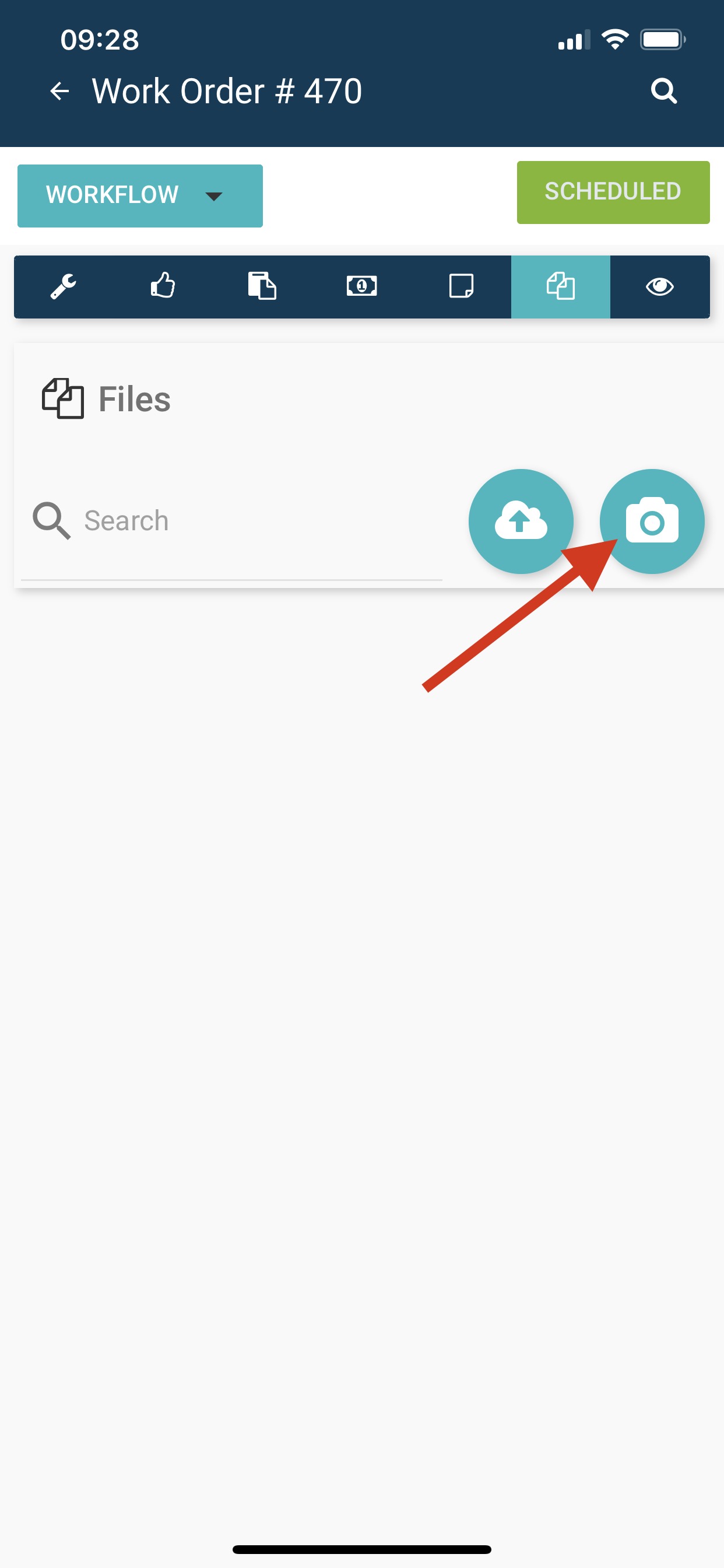 Step 3: Take your photo and select Use Photo. You can also select the Retake option to take another photo.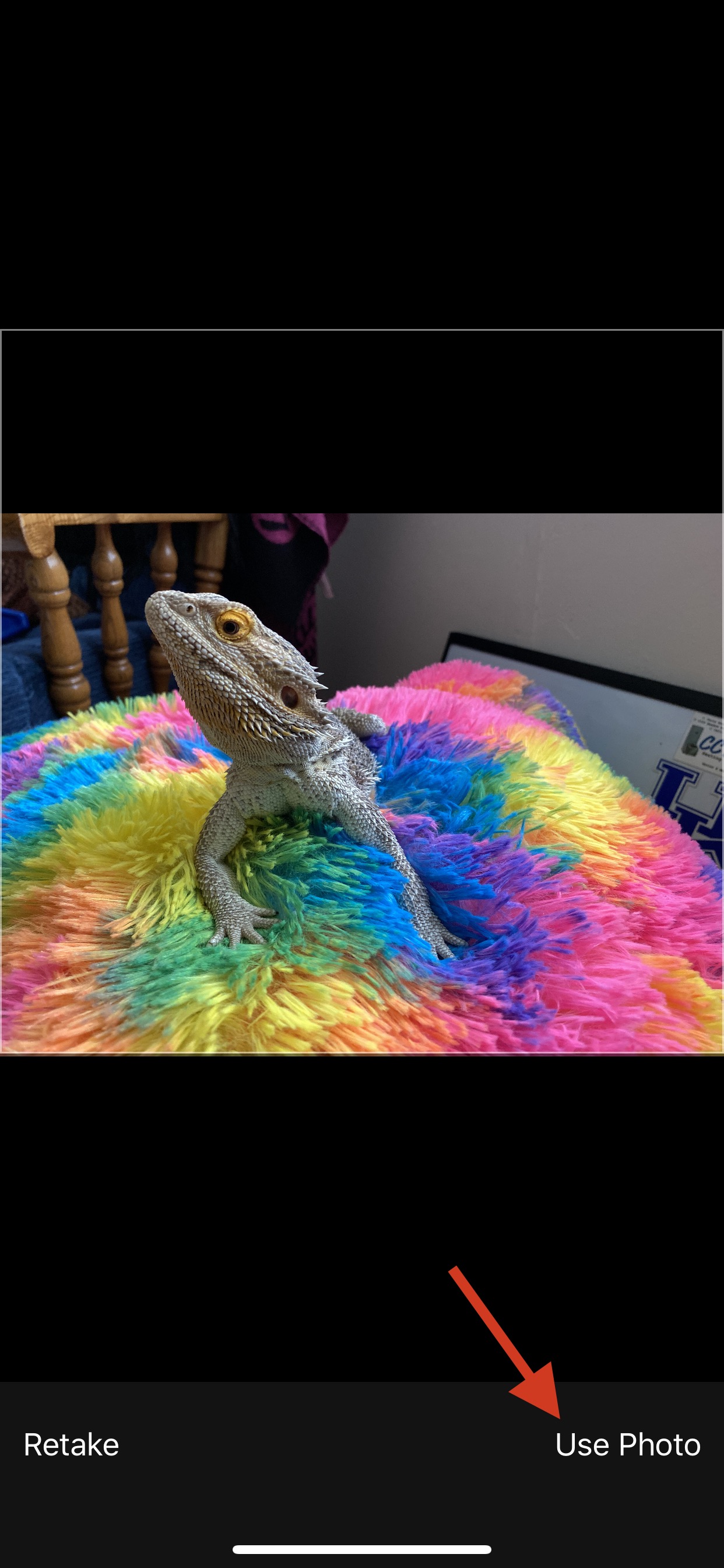 The photo should then appear on the files. To open it, simply tap on the photo.