From the Dashboard, select Work Orders on the left-hand side of the screen.

Once the Work Order screen opens, you should see a list of all work orders for your facility.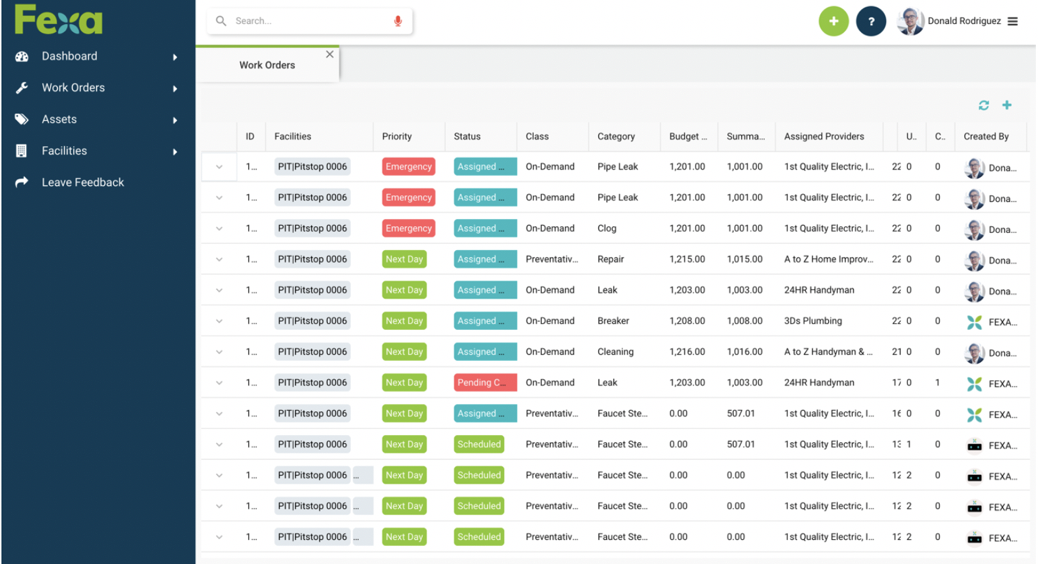 Clicking on the caret to expand the work order will give you a peekaboo of the most important things in the work order.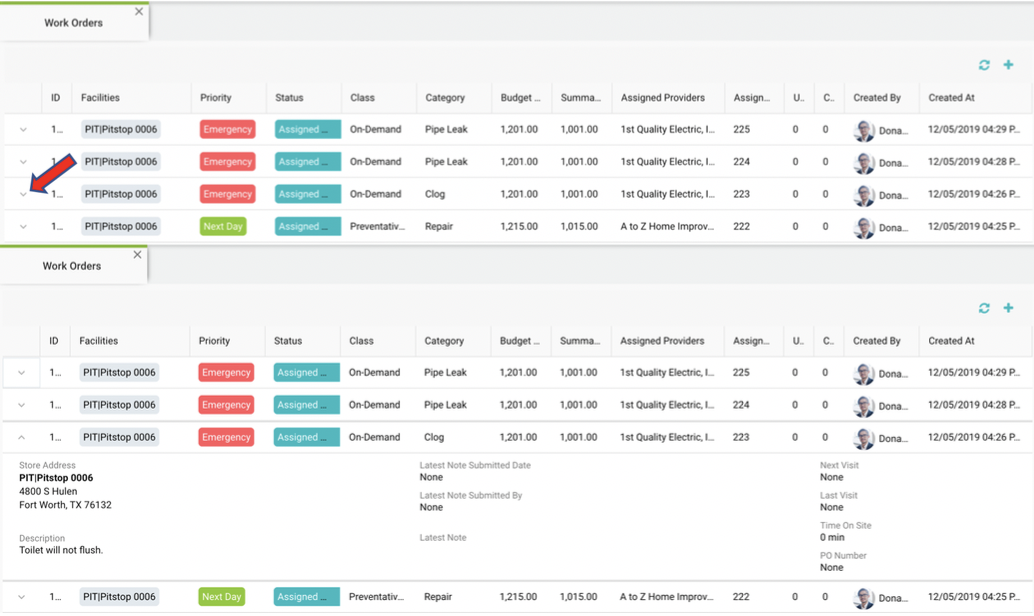 To view the entire work order, simply double click on the specific work order you want to see.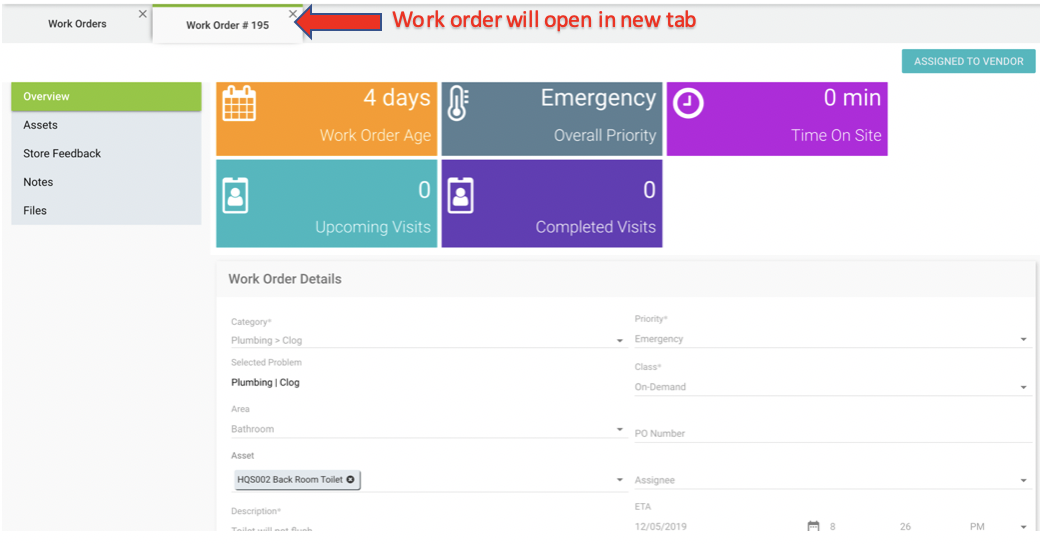 The status shows you what status that particular work order is currently in.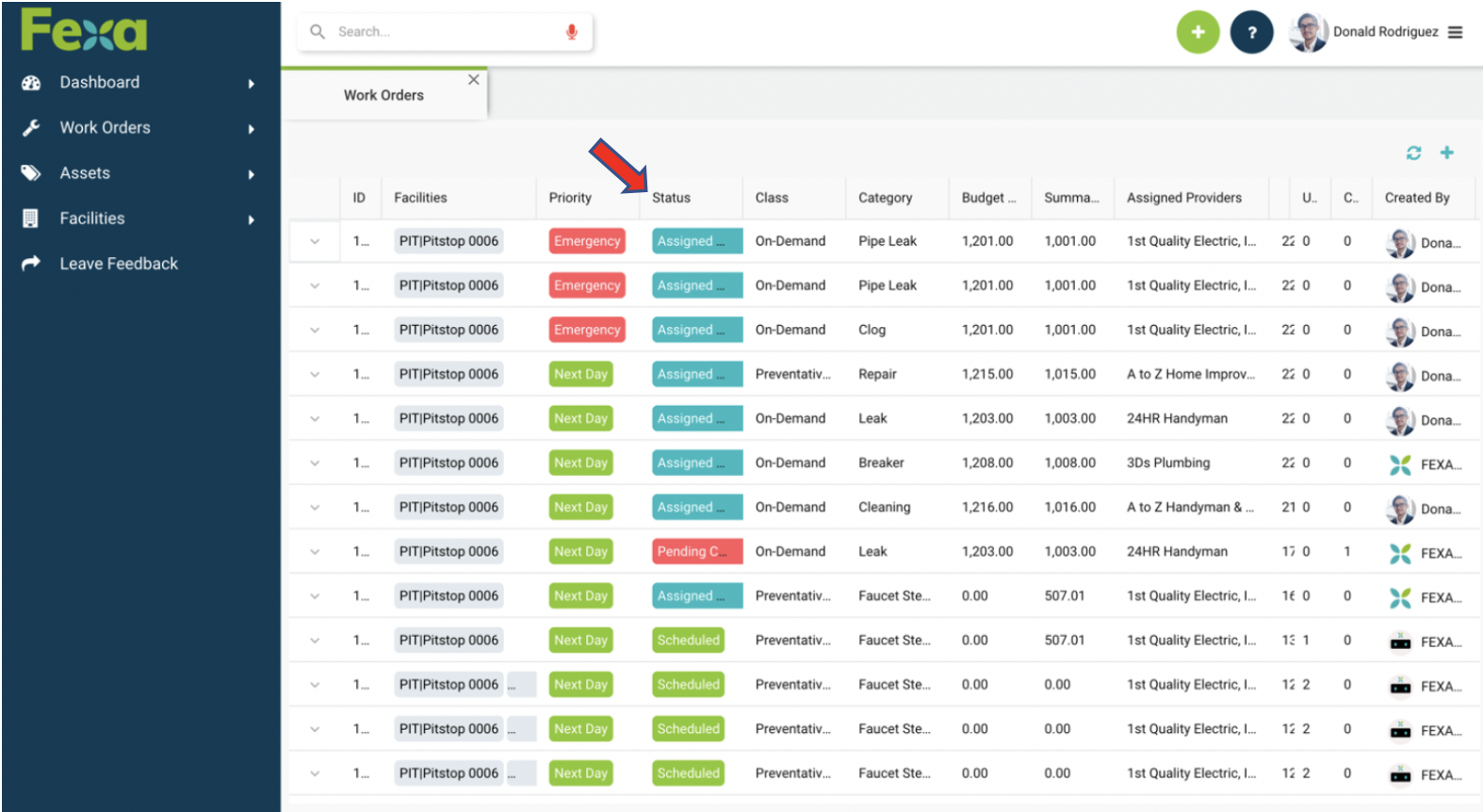 To add or remove filters from your Work Order grid, select the caret next to any of the current filters by simply scrolling over a filter. Scroll over "Columns" and a list of filter options will appear. Then click any of the boxes to add or remove a filter.