Enter the Email Address. The email address has to match exactly as listed or you will not receive the email to update your password.
Click forgot password (Password Reset Email will be sent to the email mentioned above)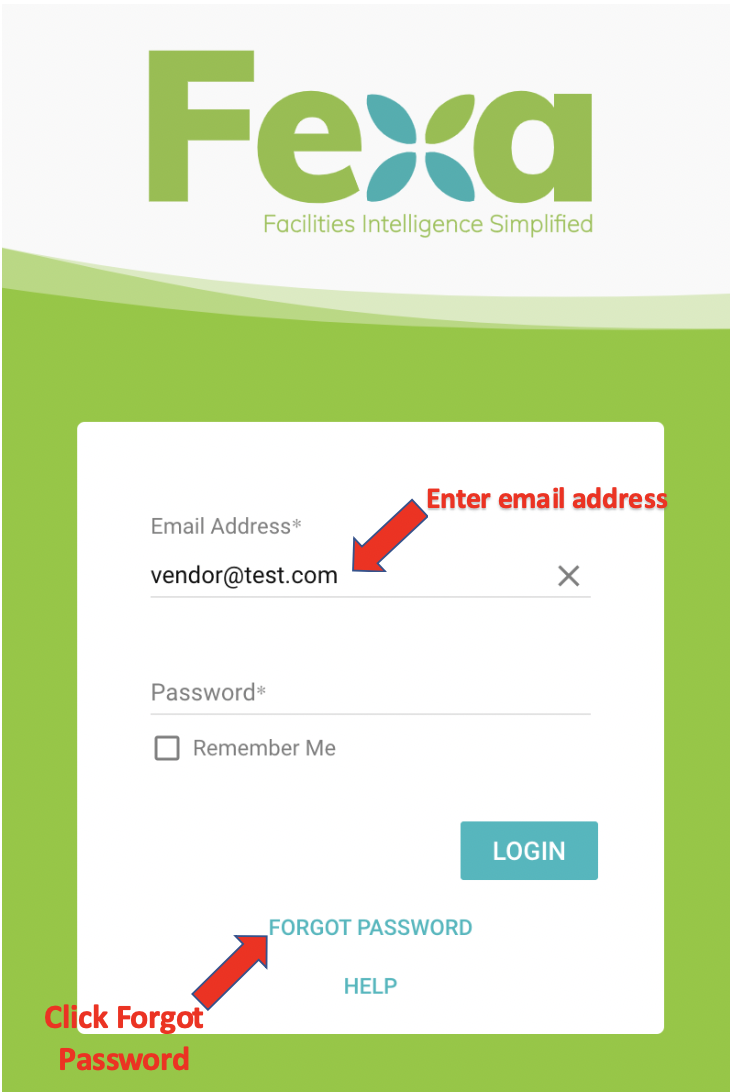 Click Change my Password in the email. Then reset your password (8 characters has to include uppercase, lowercase, and number).
If you do not receive an email after clicking "Forgot Password", you can also check your spam folder or ensure Fexa.io is whitelisted. However, this probably means that a different email address was used to set up your vendor account OR you do not have a vendor record set up in Fexa. Please let us know your company name, address and phone number and we will let you know how to proceed.