Creating a work order in Fexa is simple. Just click the "Green Circle" button located in the upper right corner to get started.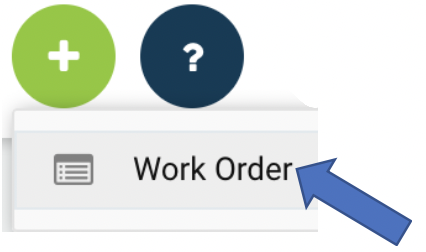 Once the work order creation form opens, you will need to fill out any fields marked with an asterisk (*). Below is a general guideline to follow however, the fields you see may vary slightly depending on your system's configuration.

Filling Out the Work Order Form
Select the facility you are reporting the issue for. If you are logged in as a facility user, the field will be pre-populated with your facility's info.
Choose the affected areas and a problem that most closely resembles the issue you are reporting.
Choose the urgency of the request - although a priority will likely be pre-populated based on the answers from the previous questions.
Describe the issue you are experiencing. Provide as much information about the issue as possible so that your service provider will have a clear description of the problem.
You may also add any photos that would be useful to the service provider.
Save work order.

If there are similar requests already created for your store, be sure to look through the "Potential Duplicate Work Orders" section to ensure you are not creating a duplicate work order. You can double click on a potential duplicate record to open and view its details.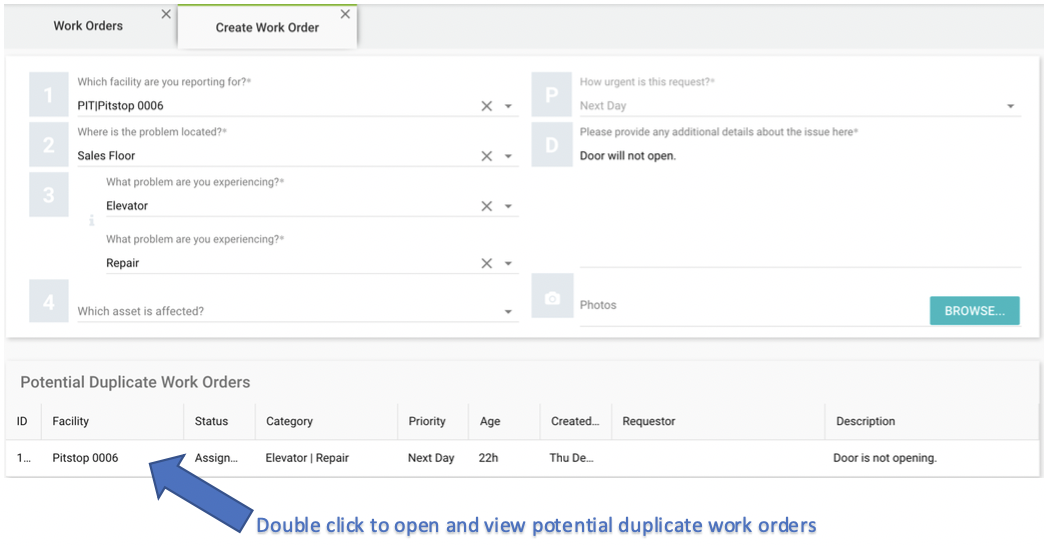 You will be prompted to confirm that the work order is not a duplicate before saving.
Troubleshooting Questions
Depending on the nature of the issue, you may also be prompted to answer a few troubleshooting questions. Perform the actions and provide responses as required.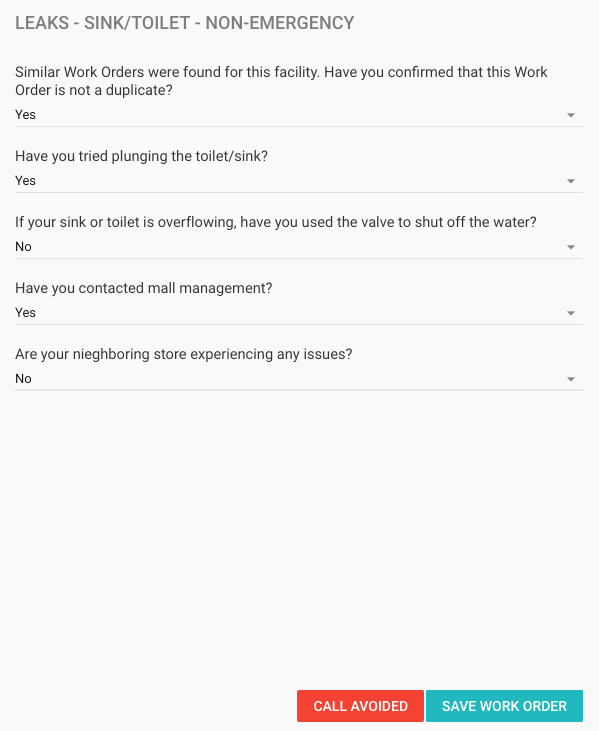 If troubleshooting results in not needing to create a work order, you may choose "Call Avoided" to close out the request. Otherwise, save your work order and it will be reviewed and processed according to its priority.